Tabard Corporation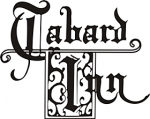 Address: 1739 N Street, Nw
Washington, DC

Phone: (202) 785-1277
Website: Tabard Corporation
We currently have no blog posts for Tabard Corporation.
The Tabard Inn is the oldest continuing running hotel in Washington DC opening its doors in 1922 by Marie Willoughby Rogers. The name Tabard Inn was drawn from Chaucer's Canterbury tales and the place would forever revive itself in the hospitality of an old English Manor. The Inn's early years were of social gatherings and afternoon tea, and the additions of the adjacent townhomes of 1741 and 1737 N St in the late 20s and early 30s completed what today is the entire property of the Tabard Inn. During World War II, the Inn became a boarding house for the Waves, (Navy Women Accepted to Emergency Services).
Experise & Services
We have not uploaded any case studies yet. Please check back soon.
We have not uploaded any articles yet. Please check back soon.
There are currently no ratings.
Views this year: 96
Views: 96