FEI Inc.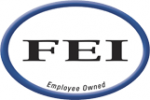 FEI North Dakota Office
Fertilizer and Propane Parts and Equipment
Address
913 14th St Sw
Valley City, ND
Customer Service
800-437-9702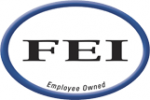 about
FEI, Inc. began operation in 1978 in a closed gas station on the west end of Valley City, North Dakota. It started selling fertilizer and chemical application and handling equipment and parts to the agriculture industry. In 1981 the current location was constructed. In 1987 we began providing a full line of propane equipment, hearth products, and propane parts to propane dealers.
Our corporate office is located in Valley City, North Dakota with branch locations in Billings, Montana; Hastings, Nebraska; and Yakima, Washington. These four facilities serve customers in 20 states and four Canadian provinces. Whether it is an urgent service or technical call or delivery of a repair part, we always work to exceed our customers expectation.
FEI, Inc. entered into an Employee Stock Ownership Plan (ESOP) in October 2006. That means that day to day business is conducted by employee owners. These owners go the extra mile to take care of our customers, helping them make a profit, and encouraging return business which enables our company to grow and prosper.
our work
We offer a full line of Fertilizer Parts and Equipment to help farmers handle their Dry Fertilizer, Liquid Fertilizer and NH3 products. Whether you are looking for blending, liquid, dry or anhydrous parts or equipment, FEI's employee owners will strive to fulfill your needs
We have not uploaded any case studies yet. Please check back soon.
We have not uploaded any articles yet. Please check back soon.
You must be logged in to view this info.
We currently have no blog posts for FEI North Dakota Office.
There are currently no ratings.
Views this year: 1,245
Views: 2,593